2017 - 2017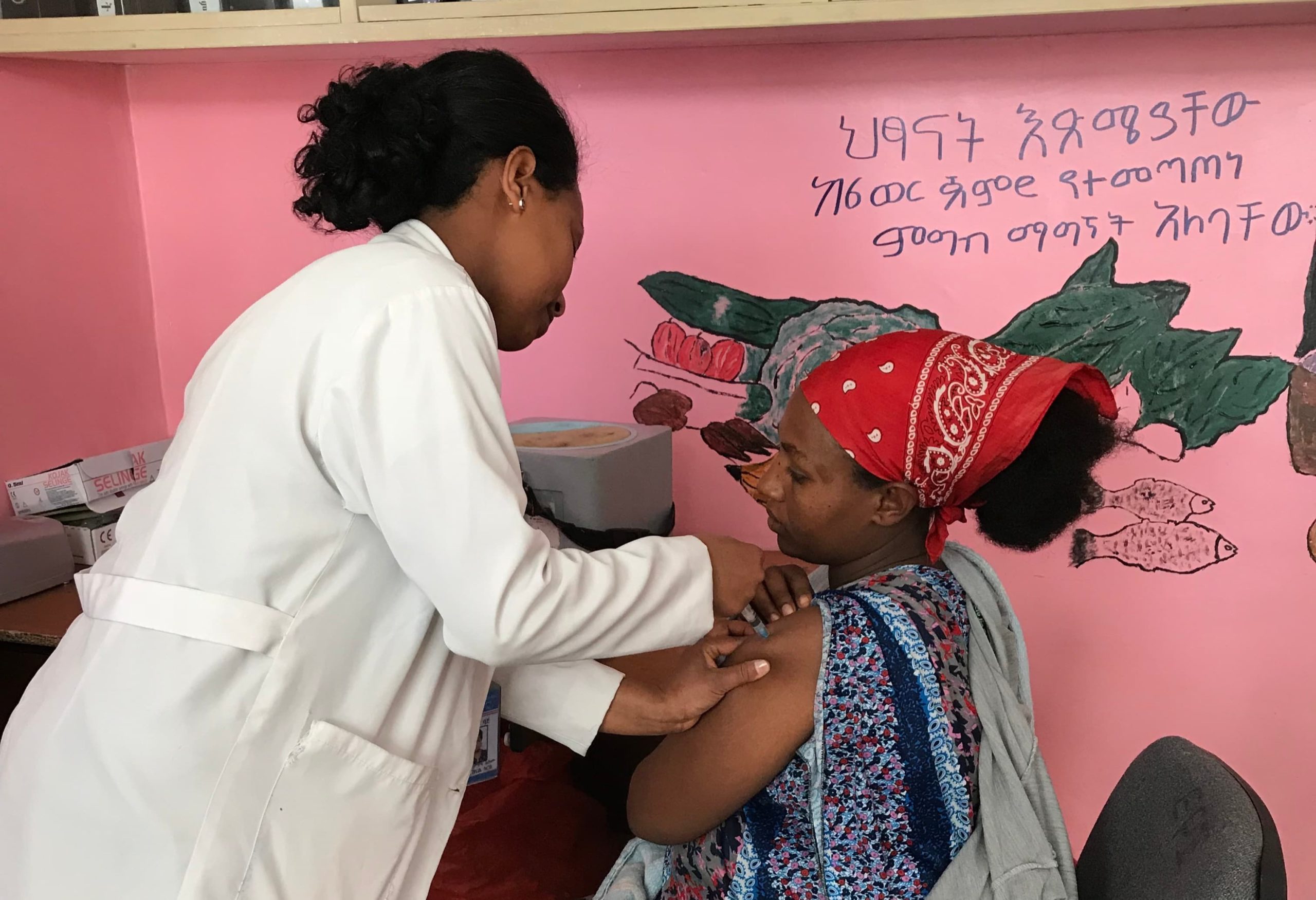 Client
World Health Organization (WHO)
Maternal Immunisation and Antenatal Care Situational Analysis (MIACSA)
MMGH supported the WHO in conducting a Bill & Melinda Gates Foundation supported project that investigated and analysed the status of maternal immunisation delivery strategies in low and middle-income countries. This included developing a typology of health systems in terms of how they deliver vaccines to pregnant women, and exploring approaches to improve country readiness for delivering new maternal vaccines, such as those against Respiratory Syncytial Virus and Group B Streptococcus.
Related Publication(s)
2019
Maternal Immunisation and Antenatal Care Situation Analysis (MIACSA) study protocol: a multiregional, cross-sectional analysis of...
Abstract
Introduction: Maternal immunisation (MI) with tetanus toxoid containing vaccine, is a safe and cost-effective way of preventing neonatal tetanus. Given the prospect of introducing new maternal vaccines in the near future, it is essential to identify and understand current policies,...
2020
Vaccine implementation factors affecting maternal tetanus immunisation in low- and middle-income countries: Results of the...
Abstract
Objectives: To examine the characteristics of existing maternal tetanus immunisation programmes for pregnant women in low- and middle-income countries (LMICs) and to identify and understand the challenges, barriers and facilitators associated with maternal vaccine service delivery that may impact the...
2020
Maternal immunisation country readiness: a checklist approach...
Abstract
Prior to the addition of a maternal vaccine onto the National Immunisation Programme, it is important for a country to evaluate their capacity and readiness. This checklist has been developed that is deliberately not restricted to any particular vaccine so...